At Spry Squared, Inc., we define our Managed IT Services programs as "the practice of outsourcing on a proactive basis, certain IT processes and functions intended to improve your company's IT operations, reduce expenses, and provide peace of mind." This includes providing connectivity and bandwidth, network monitoring, security, virtualization, and disaster recovery. Additionally, Spry Squared's Managed Services includes storage, desktop, mobility, communications, hardware and software support, help desk and technical support.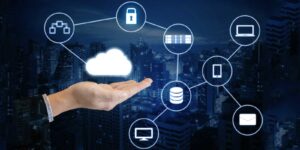 An area that is quickly moving to the top of the list for many companies is cloud computing. While a challenge for some Managed Service Providers (MSPs), this is an area where Spry Squared, Inc. not only excels, but is breaking ground.
The Difference Between A Managed Services Plan and a "Break/Fix" Plan
There are many differences between utilizing a Managed Services strategy and going with the traditional method of "Break/Fix," meaning you wait until something breaks and then you fix the problem. When technical difficulties come up, you have these two service provider options to get your systems up and running again:
Break/Fix
This method requires researching and hiring an outside vendor
You then wait for the arrival of a technician to your location to diagnosis and fix your issue
Charged an hourly rate
Provides assistance only when something goes wrong, leading to decreased performance as you wait for the expert to arrive and the down time while the issue is fixed
Doesn't have extensive knowledge of your IT systems and may not be able to completely fix the issue. In other words—they may provide a "band-aid" fix
Managed IT Services
Provides a consistent relationship between you and your service provider
Consistent monitoring and adjustment to your systems to prevent future problems
24/7 Help Desk and Technical Support
Provides consulting to maximize your IT needs within your budget
Services provided under a monthly contract
What is covered with a Managed IT Services Plan?
Some areas of Managed Services, Spry Squared, Inc. provides include:
Desktop/Laptop
Consulting on hardware purchases
Providing support for virus and malware protection
Security patching and updates
Monitoring for unauthorized Internet surfing activity
Applications
Support for existing applications
Consulting and implementation of new applications
Application patching/upgrades
Email/SPAM
Consistent monitoring
Anti-Malware, anti-spyware and ransomware support
Comprehensive support strategy
Servers/Virtualization
Constant monitoring for performance, security and storage
Virtualization to ensure your cloud or physical servers are optimized into multiple virtual machines
Cloud Computing
Service-oriented architecture, and autonomic and utility computing to meet your cloud computing needs
Network Administration & Security
Monitoring performance and security to keep your network working efficiently
Complete compliance assistance, risk assessment and correlation analyses to maintain a steady overview of network activity
Notifications of maintenance requirements and security alarms
Active prevention of unauthorized network access
VoIP Phone Support
Consultation for upgrade of existing equipment or purchase of new VoIP phones
Phone system management
System Backups / Business Continuity
Backing up your systems to ensure you are never without your data
Daily, weekly or monthly backups
"Our IT team brings more than 75 years of experience to the table," said Stephen Spry, co-founder, Vice President and COO of Spry Squared, Inc. "With that level of expertise, we can zero in on your problem and identify the solution very quickly. That will save you time and money. Plus, we are with you every step of the way, ensuring your project gets launched on time or your problem gets fixed in a timely manner."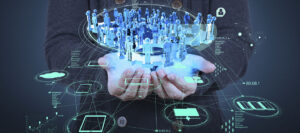 Why Choose Spry Squared, Inc.?
There are many reasons to choose Spry Squared, Inc. for your Managed Services needs. Among them are reduced operating costs, minimized downtime and peace of mind from knowing that your environment is secure.
Spry Squared, Inc. has a strong record of success in solving IT challenges for businesses by creating robust IT architectures and infrastructures, while also managing costs and risks.
"We are well aware of the old saying, 'Time is money,' and we do everything we can to minimize downtime for clients," Spry said. "At Spry Squared, Inc. we strive to understand your business from your perspective and then build a lasting partnership based on that perspective."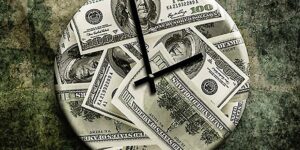 A recent survey found that 66 percent of respondent companies hire at least one type of IT service provider each year. The same survey found that 37 percent of businesses do not have in-house IT staff. That means those companies may be leaving themselves exposed and could surely benefit from Spry Squared, Inc.'s services.
"There is not a client too big or too small for us," said Bernard Wesley, Spry Squared Inc.'s Business Development Manager. "We give the same attention to detail whether your company has 200 users or is a sole proprietor. Our goal is to become an IT partner with our clients."
When meeting with potential clients, one of the first things Wesley asks the management team is this: Has your current IT provider met your expectations this year? Do you feel your current provider gives you the kind of support that will advance your business next year and beyond?
If you answered no to any of these questions, Spry Squared, Inc. can provide a free assessment of your existing IT services.
"After the assessment is complete, we make recommendations on industry best practices factoring in process execution, budgeting, project management, operational efficiencies, and improving IT decision-making resources for your business." Wesley said. "At Spry Squared our ultimate goal is to provide the best IT solutions for your company."
Spry Squared, Inc. is your Managed IT Services Security Expert
Studies show email is the optimal access point for hackers to gain control of your data. Our IT team specializes in security, networking and cloud computing, and can also ensure your data is backed up on a daily, weekly or monthly basis. This will ensure your vital business data remains safe and recoverable should anything unexpected, such as unwanted power surges or natural disasters should occur.
According to Spry, the increase of technologies such as mobile, social, cloud and big data creates an increased impact on protection strategies. These technologies will continue to add to the complexity and drive the security needs of the IT infrastructure and information assets of every business. They will also challenge the integrity of current security controls and will put enterprise data and intellectual property (IP) at greater risk.
Threats can come from anywhere. And even your smallest screens—tablets, phones, etc.—are vulnerable. With over one million new computer viruses found every day by anti-virus companies, you can never be too careful. Many businesses find themselves in need of a plan for ensuring these devices stay as secure as the desktops in your headquarters.
With Spry Squared Inc.'s continuous monitoring, we know if your server and all of your desktops have the latest anti-virus and malware updates installed and are functioning correctly.
Starting with the basics of desktops and laptops, and even VoIP phone systems, Spry Squared Inc. can insure your hardware is running at peak efficiency. A part of any good Managed Services package is security monitoring, and Spry Squared, Inc. has extensive experience in this area, as well.
"We utilize the latest technology to keep your systems up and running and to keep them safe," Wesley said. "One of the first questions we ask prospective clients is, 'Do you find out immediately if your data back-up fails to run?' With Spry Squared, Inc. you will."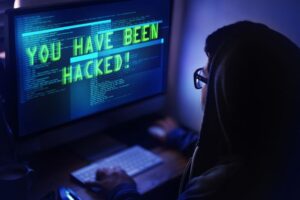 With data breaches, never-ending spam and malware, security is becoming one of the most important tools in any MS company's portfolio. In several polls, many businesses cited security as the number one topic of concern. Frequently, companies aren't aware their network security is aging and needs to be upgraded or totally replaced in the near future.
"We keep track of where your network and equipment are in their patch life cycles," Wesley said. "That allows us to stay ahead of any problems that might arise. And, it allows us to serve our clients much better."
Spry Squared Inc.'s dedicated IT team knows if the latest security patches have been installed on your network. They know who the heaviest internet users are, and whether they are downloading large files which can slow down the network. They can also determine if your staff is accessing inappropriate web sites, and they know which PCs are running out of memory, affecting user performance.
Why is an IT Managed Services Plan Important?
"Never underestimate the power of having your data continuously backed up," Spry said. "If nothing else, it gives you peace of mind knowing that if a disaster should occur, your data is recoverable. That also ensures your down time will be minimal."
Any compromise to data integrity, availability or security can have serious ramifications on productivity, stakeholder confidence and regulatory compliance—all of which impact your bottom line! Your business needs more than a simple storage solution. Spry Squared can help you create multi-tiered strategy that can prioritize data and efficiently archive, access and retrieve data using Cloud Storage, Network Attached Storage (NAS) and Storage Area Network (SAN) technologies.
Why Hire Spry Squared, Inc. as Your Managed IT Services Provider?
As your IT Managed Services team, we can discover and address technical issues before they get out of control and have a negative effect on your business. Spry Squared, Inc.  provides proactive service and regular maintenance, ensuring your computer network—and your business—continues to run smoothly and efficiently. Many times, our IT team will find an issue and bring it to your attention before it becomes a problem.
Other benefits to consider when deciding whether it makes sense for your company to take the next steps and hire Spry Squared, Inc. as your IT Managed Services team:
Cost reduction for your IT needs
Manage your IT budget by establishing a long-term partnership with a reliable MSP that will save you money over time
Increased in operational efficiency
Cost of managed services can be less than "break and fix" costs
Custom plans provide you the best "bang-for-your buck" budget. Don't pay for what you don't need
System Centralization Allows Consistent Capability and Performance
Spry Squared, Inc. will centralize your network applications and servers into a single data center
Creates faster speed and increased accessibility for all staff, regardless of location
Facilitates secure remote access so your staff can safely work on the go
High Level Support for Up-to-Date Technology
We have our finger on the pulse of latest industry trends in new technology, threats and best practices
Consistent upgraded IT systems
Enterprise level support at cost-effective rates
Extended Relationship with IT Experts
Spry Squared, Inc. will become deeply familiar with your business IT systems
Our extensive IT experience can make recommendations on industry best practices
We provide excellent service that is ready to assist at a moment's notice
By addressing your IT issues, you and your staff can focus on their daily tasks, rather than changing course to address a technology problem
Let Spry Squared, Inc. be Your IT Department
While not all companies need the same level of service, all companies need some level of service. After all, in today's Internet of Things world, the need for IT Managed Services is greater than ever. But no matter what your ongoing needs are, Spry Squared, Inc. can find a solution to match. Spry Squared can customize a plan especially for you based upon the scope of your needs.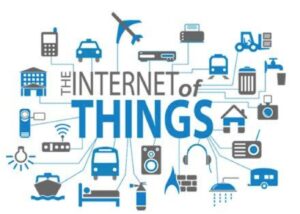 According to Spry, many businesses only hear from their Managed Service team "after" things break. That's not a prudent way to run your business. A more reasonable and practical approach would be to go with a Managed Services company such as Spry Squared, Inc. to ensure everything stays running at optimal efficiency.
By having Spry Squared Managed Services serve as your IT Department, you are free to focus on what you do best—running YOUR business. Spry Squared's Managed Services plans provide a fully staffed, outsourced IT department dedicated to seeing your company's needs are being met, at a fraction of the cost of an in-house IT department.
To get your free consultation and assessment of your Managed Services needs, contact us today to schedule an appointment. Don't wait…call us now at 720.724.7730. We're here to help!
https://sprysquared.com/wp-content/uploads/2019/01/managedservices1600x800.jpg
800
1600
Spry Squared
https://sprysquared.com///wp-content/uploads/2017/12/S2-Logo-Horizontal-Color-Primary-Gradient-300x96-300x96.jpg
Spry Squared
2019-03-14 11:44:35
2019-03-14 20:34:37
Managed IT Services: What Does That Really Mean?